GARDEN
Our secure cat garden!
Many thanks to Andrew and KATZECURE for the fencing which has given us peace of mind, knowing that the cats are free to wander around the garden whenever they please but are safe and secure.
For further details of the fencing: www.katzecure.com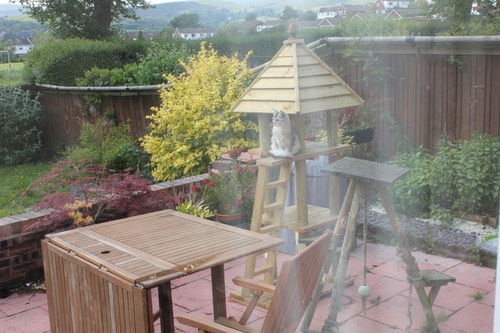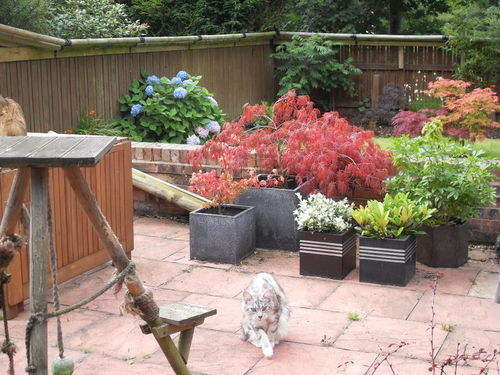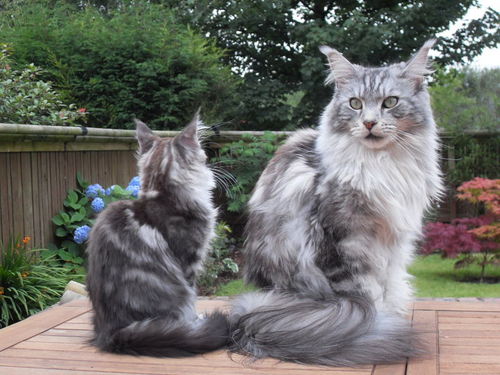 The cats can still watch the birds in the trees but can't get at them!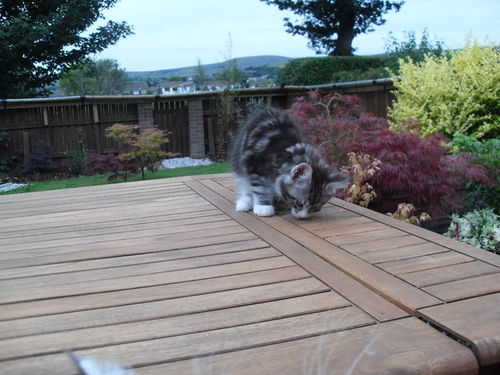 It's a big world for a small kitty!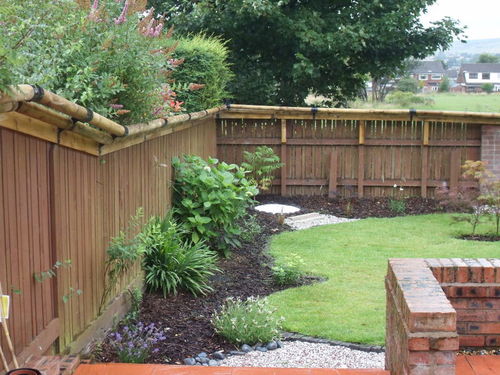 Looking like a garden again!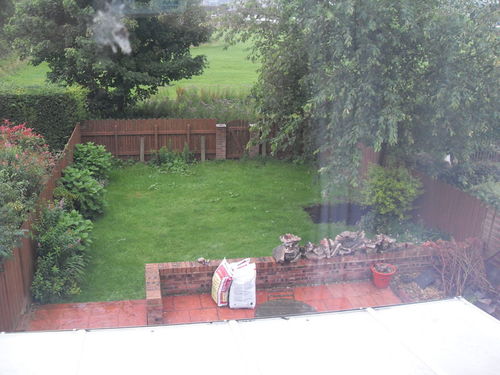 The beginning!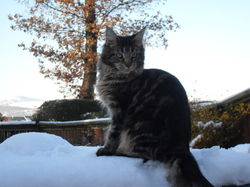 Still out despite the snow!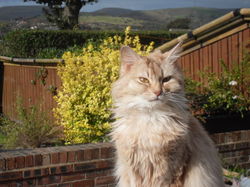 The cats love the view but still happy enough with the fun of the garden!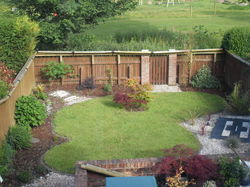 Landscaping complete. Thanks James!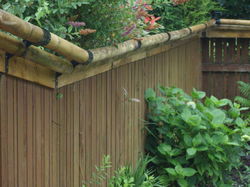 The fencing has not had to be raised.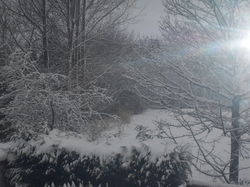 The snowy view for the cats.
Fencing by KATZECURE, hard graft by James!